Here is a little rule of thumb to determine the safe lifted load by an individual. Use the "big toe" test to test the weight of the object. If you can push the item with your toe, it is safe to move it alone. If not, ask for help.
As we work in all types of industrial manufacturing facilities; we get to see all types of plant layouts including their process and assembly lines, mobile equipment traffic, and material flows. These range in industries from chemical, pulp and paper, building products, food and beverage, and mechanical equipment. In doing so, we come into these places with fresh sets of eyes that ask questions having not worked there.
In doing so, we see:
Repetitive motion work activities and their resulting potential injuries;
Traffic congestion from personnel and equipment competing for the same aisles;
Material handling conditions where mechanical lifting and moving equipment could be better applied to reduce personnel lifting;
Process conditions that may require floor surfaces to be wet and slick for housekeeping but are also personnel walkways prone to slippage injuries;
We realize and respect the fact that some process layouts are fixed by limited space and the capital for building square footage does not grow on trees. The manufacturer may be successful in their operation under some risk-averse conditions that they are willing to live with.
However, sometimes, it does not require adding square footage, replacement of the process line, or a complete plant redesign to reduce their risks to personnel safety. It may just need some lower-cost tweaking such as:
A change of orientation of the process line and material flow;
Addition of a conveyor or lifting table to move the material mechanically instead of humanly;
Relocation of equipment to better facilitate the process;
Installation of floor trench drains and slip-resistant walkways for safer walking conditions;
Designation and guarding of separate vehicle and personnel aisles to eliminate congestion and possible accidents.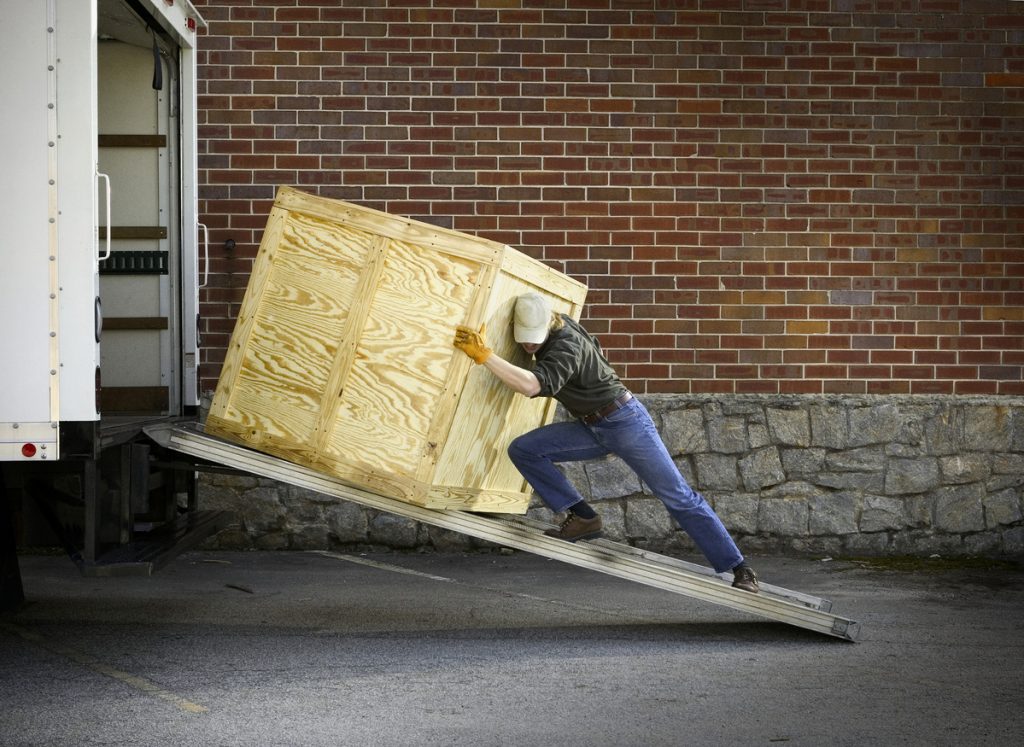 With most plants typically running 24/7 it could be very costly to a plant to experiment physically in revising their plant layouts for safety and efficiency improvements.
They could have the spaces and equipment field measured and drawn up old school style in 2D CAD drafting. However, this has its limitations in the repetition and is cumbersome in possible iterative process to come.
Or they could do what we do by 3D scanning the rooms, equipment, and materials, and 3D modeling it all including room configuration, maintenance and production required clearances, aisles, personnel workstations, and mobile equipment.
With all that information then available electronically; the current layout can be laid out enough to identify the safety concerns/hot spots such as pinch points, traffic congestion areas, material handling issues, wet unsafe floor conditions, and the locations of past accidents.
Alternative layout options can then be developed including integrating the whole plant's layout for total material flow and traffic patterns.
By developing these optional layouts in 3D, the plant can then bring together their safety, production, and maintenance personnel to virtually experience the proposed revisions and provide input on the selection process.
And all this work can be done without impact to daily operation until the downtime to make the actual physical revisions.
Pearl Engineering is proud of our culture of: 'Creating Innovative Solutions to Complex Problems'.
Please let us know if we can help you with your plant's layouts for safety and efficiency improvement.