September is always pretty special to us. This is because on September 26th, 2017 it will be Pearl Engineering's 17th Anniversary.  It's hard to believe that 17 years has gone by so fast and yet so much has happened in that time, both good and bad.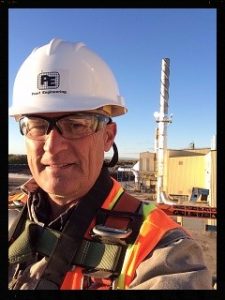 We have provided competent, responsive and honest engineering, design and consulting services to clients' industrial sites around the world. We have touched the lives of many who have been a part of the "Pearl Phenomenon," provided good, sustaining jobs, and we have given back to the community while doing so.
We have had associates join us and start their careers and then their marriages and families, and we have had some who went from semi-retired to retired to complete their careers, and some of whom we have since lost.
We honor all of those who have been a part of the "Pearl Phenomenon" from clients willing to take a chance on hiring us when we were just starting out working from my "closet" office at home, to associates choosing to join us over some of the largest established engineering firms in the world, and to friends and family who have supported us in this dream I had at 14 years old working for my Dad and Uncle's Construction Company.
Pearl Engineering is a confluence of goodwill, hard work, luck and commitment to our axioms of value in competency, responsiveness and honesty. We look forward to the next 17 years. 
Jeff Pearl